Been seeing this abandoned truck on the side of the road for about 3 months. Doors off, a real mess – who knows how long it has been sitting there. Looked like a real long time.
I finally had a chance to pull over and make a CitySourced report about it on Sept 5th.
Here is my report with photo to CitySourced: http://www.citysourced.com/report/6906/abandoned-vehicle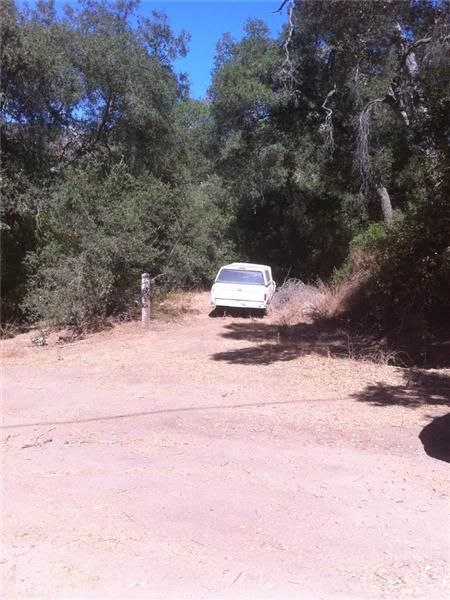 Abandoned Vehicle - Issue Reported in Valley Center, CA 
Reported On: 09/05/2010 @ 03:04 PM
Reported By: Anonymous
Address: 29845-29999 Anthony Rd, Valley Center, CA 92082, USA
Latitude: 33.251583
Longitude: -117.050011
Direction: North
Description: Truck about 60 feet east of Anthony Road. Looks like it has been here a long time.
Device: Apple iPhone 4
Current Status: Submitted
I drove by the spot 2 days later and noticed that it was gone!
Was totally (happily) surprised to see it gone. Fantastic! I had hoped my report would lead to it being taken away, but didn't think it would be so fast.
Take a look at CitySourced and help make your community a better place by reporting issues around your neighborhood: http://www.citysourced.com/ 
Happy CitySourcing!