Here's a fun way to find out. Take a look at this demo site called MapMPG (beta). This is based on Business Map (with fuel data from http://www.fueleconomy.gov) and takes your input information on the make, model and year of two cars, and a choice of locations - and gives you a map of how far those cars can drive.
Might be a good tool to use when thinking about new cars.
For example - if we had purchased a Hybrid Escape a few years ago instead of the 2WD, I would be getting about 8 MPG more...
This shows our 1998 F-150 and out 2006 Escape (click for full size):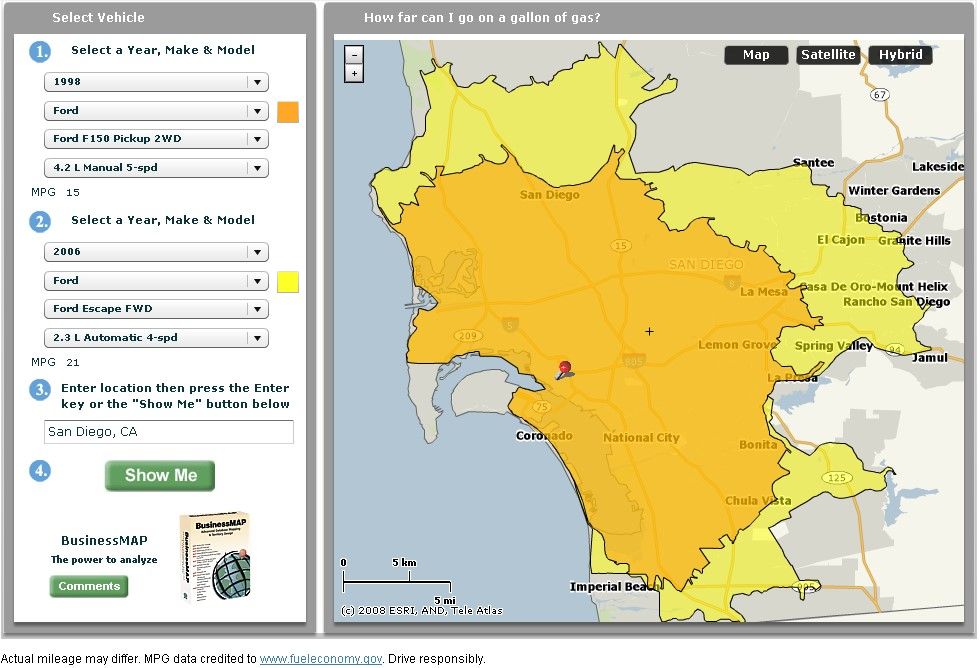 We thought about getting the Hybrid, but just couldn't swallow the extra cost. Of course, gas was a lot cheaper back then too. Here's the distance of the 2WD gas versus the 2WD hybrid (click for full size):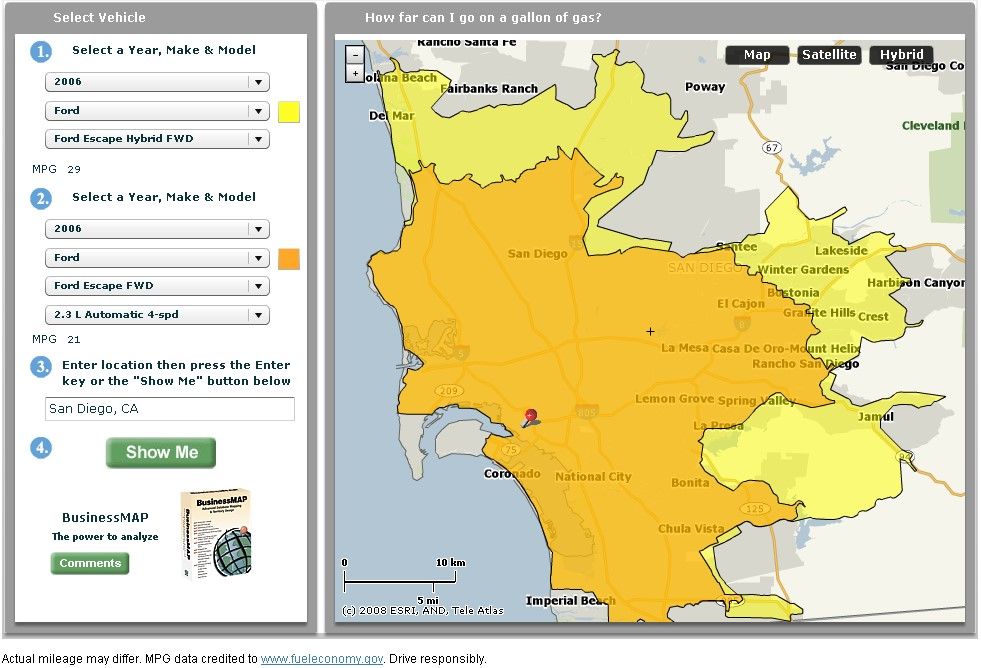 For more information on BusinessMap, go to: http://www.esri.com/software/busmap/index.html